Sergio Garcia Drops Out of World's Top 150 Rankings
Sergio Garcia, one of the most successful golfers of the modern era, has fallen out of the world's top 150 for the first time since 1999.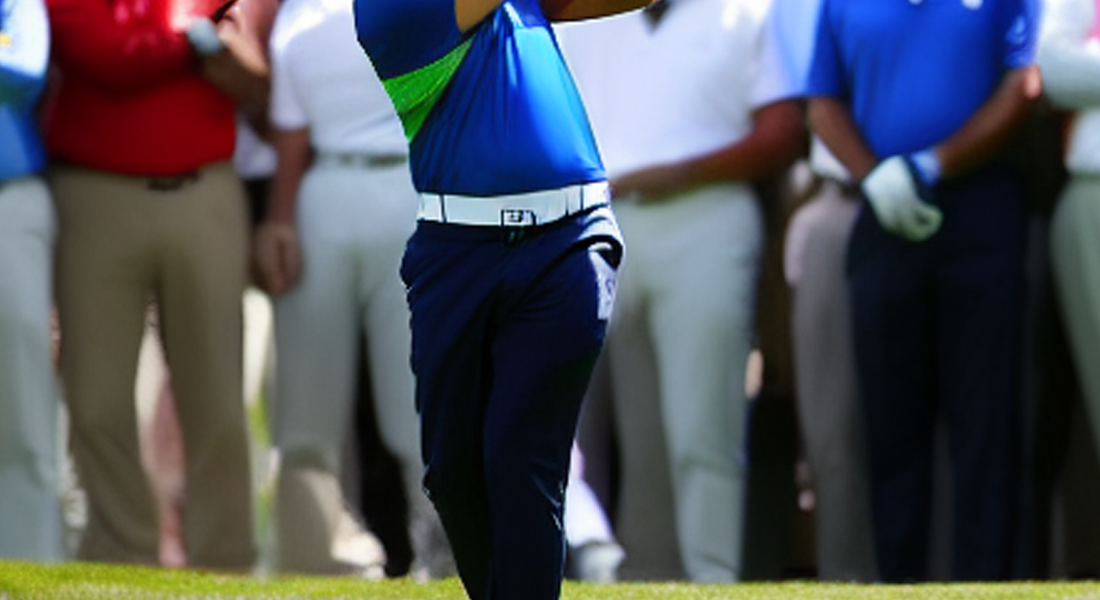 Like this? Subscribe for only our best updates.
The Spanish golfer, who has won 36 professional tournaments, including the 2017 Masters, has been a consistent presence in the top 100 for over two decades. However, his recent performances have seen him slip down the rankings.
Garcia's decline in form has been attributed to a number of factors, including his age, injuries, and a lack of focus.
The 42-year-old golfer has struggled to maintain his consistency on the course and has failed to produce the kind of performances that saw him dominate the sport in the early 2000s.
As a result, he has slipped down the world golf rankings and is now ranked 153rd in the world.
This is a significant setback for Garcia, who has always been known for his competitiveness and his ability to bounce back from adversity.
Recent struggles have raised questions from some publishers about his future in the sport.
We love watching Sergio go around and think he has shown glimpses of his old form in recent tournaments, he will need to produce more consistent performances if he is to climb back up the rankings and compete at the highest level once again.
A Look Back At Sergio Garcia World Golf Ranking
---
Sergio Garcia has been a fixture in the world's top golf rankings for over two decades. He first broke into the top 100 in the Official World Golf Rankings (OWGR) when he was just 19 years old, and has since remained in the upper echelons of the sport.
Throughout his career, Garcia has experienced many ups and downs in his ranking. He has reached as high as No. 2 in the world which he achieved in 2008 after winning 'The Players Championship'.
He has also spent over 400 weeks in the top 10 and over 700 weeks in the top 50.
In recent years Garcia's ranking has been on a steady decline. In March 2023, he fell out of the world's top 150 for the first time since 1999, dropping to No. 156.
This marks a significant drop from his peak ranking and an indication of his struggles on the course. Here is a summary of Garcia's OWGR ranking over recent times:
| Year | Ranking |
| --- | --- |
| 1999 | 94 |
| 2000 | 21 |
| 2001 | 10 |
| 2002 | 5 |
| 2003 | 4 |
| 2004 | 6 |
| 2005 | 5 |
| 2006 | 8 |
| 2007 | 12 |
| 2008 | 2 |
| 2009 | 3 |
| 2010 | 11 |
| 2011 | 18 |
| 2012 | 16 |
| 2013 | 9 |
| 2014 | 7 |
| 2015 | 12 |
| 2016 | 15 |
| 2017 | 11 |
| 2018 | 23 |
| 2019 | 35 |
| 2020 | 46 |
| 2021 | 85 |
| 2022 | 132 |
| 2023 | 156 |
Reasons for Garcia's Drop in Ranking
---
Inconsistent Performance
One of the primary reasons for Sergio Garcia's drop in ranking is his inconsistent performance on the golf course.
Despite being a decorated golfer with multiple PGA Tour victories and a Masters win, Garcia's form has been patchy in recent years.
He has struggled to maintain consistency in his game, resulting in poor finishes in several tournaments.
Garcia's inability to string together a series of good performances has led to a decline in his world ranking.

Injuries and Health Issues
Garcia's ranking has also been affected by injuries and health issues.
The golfer has been plagued by a series of injuries and illnesses, which have forced him to withdraw from several tournaments.
Injuries to his wrist, shoulder, and knee have hampered his ability to play at his best.
Additionally, Garcia has also suffered from mental health issues, which have impacted his performance on the golf course.

Age
Age is another factor that has contributed to Garcia's drop in ranking.
The golfer is now in his forties, and his physical abilities have begun to decline.
As he has aged, Garcia has found it increasingly difficult to compete with younger, fitter golfers.
While he is still a formidable player, his age has made it harder for him to maintain his ranking at the top of the sport.

Transition To Saudi-backed LIV Golf
Garcia's decision to join the Saudi-backed LIV Golf league has also impacted his world ranking.
The league, which is not recognized by the PGA Tour or the European Tour, does not offer ranking points.
Garcia's decision to compete in the league has meant that he has not earned any world-ranking points for his performances.
This has led to a decline in his ranking, as he has not been able to accumulate points through his performances in the league.
Implications of Garcia's Ranking
---
Impact on Future Tournament Participation
Sergio Garcia's drop in ranking to World No.153 has significant implications on his future tournament participation.
With his current ranking, he will not automatically qualify for major tournaments and will have to rely on sponsor exemptions or pre-qualifying tournaments.
This means that he will have to work harder to earn his spot in major tournaments, which can be a challenging task.
Additionally, his ranking will affect his ability to play in other prestigious tournaments, such as the Ryder Cup.
As a former Ryder Cup star, Garcia's ranking drop is a significant blow to his chances of being selected for future Ryder Cup teams.

Effect on Sponsorships and Endorsements
Sergio Garcia's ranking drop could also have a significant impact on his sponsorships and endorsements.
As a former major champion and Ryder Cup star, Garcia was a highly sought-after athlete for endorsements and sponsorships. However, with his current ranking, his marketability has taken a hit.
Sponsors and endorsers typically seek out athletes who are at the top of their game and have high visibility.
With Garcia's ranking drop, he may no longer be considered a top-tier athlete and may lose out on potential sponsorships and endorsements.
Additionally, Garcia's decision to join the LIV Golf league, which allegedly offered him a $40 million deal, has been criticized for putting money over legacy.
His ranking drop could be seen as a consequence of that decision and could further impact his image and marketability.
Garcia's Future Opportunities For Ranking Boost
---
With Sergio Garcia now out of the top 150 in the world rankings, he will need to make some significant improvements in his game to climb back up the ladder.
There are some future opportunities that could help him boost his ranking:
Major Championships: Garcia has had success in major championships in the past, winning the Masters in 2017 and finishing in the top 10 in several other majors. A strong performance in a major championship could give him a significant boost in the rankings.
European Tour: Garcia has had success on the European Tour, winning 16 events in his career. Playing in more European Tour events could help him earn valuable ranking points.
PGA Tour: While Garcia has struggled on the PGA Tour in recent years, he has had success in the past, winning 10 events. A strong performance in a PGA Tour event could also boost his ranking.
In addition to these opportunities, Garcia will need to focus on improving his game in areas where he has struggled in recent years.
This includes his putting (which has been a weakness for him) as well as his consistency off the tee.
While it may be a challenging road back to the top 100 (let alone the top 50 or higher), Garcia has the talent and experience to make a comeback.
It will take hard work and dedication, but if he can make the necessary improvements to his game, he could once again be a force to be reckoned with on the world stage.
Follow us on Twitter, LinkedIn, and YouTube.